Parent University
Have you ever felt like you could use extra guidance in the realm of navigating youth culture or parenting in a digital world?
Parent University is a group of seminars/classes hosted by experts in the fields of parenting and child development that address relevant issues and give you, as parents, tangible ways to help your children and strengthen your families. These classes serve as Foothill's desire to partner with families and become a parent resource for our school community. Classes will be held throughout the school year. We expect every family to attend at least one.

Topics will range from caring for the social/emotional health of children during a pandemic (by popular request), to preventing bullying & cyber bullying, to fostering spiritual growth in your home.

---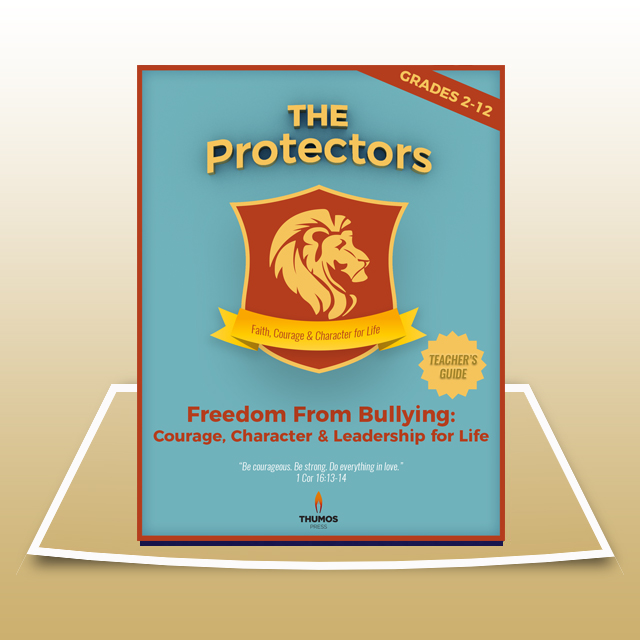 Freedom from Bullying
Thursday, October 27, 2022 | 6:00 - 8:00 PM
Speaker, Paul Coughlin (COCK-LIN) is the Founder & President of The Protectors, an international, freedom-from-bullying organization that partners with both faith-based and values-based groups to combat what is now the #1 form of child abuse in the nation, and the #1 concern of both parents and students.
His freedom-from-bullying program is used by numerous values-based and faith-based organizations around the world. The Protectors partners with churches across the country, including Saddleback Church's Justice & Trafficking Initiative in creating the first-ever Justice Begins on the Playground conference, which helps both faith-based and values-based organizations diminish bullying throughout their community.
He will be speaking to our students at chapel during the week on how to create an environment of justice, mercy and hope. Come learn how we as parents can come alongside our kids to support them as we build a community free from bullying.
---
Faith, Stress, and Covid-19: Parenting Through a Pandemic
Tuesday, March 29, 2022 | 6:30 - 8:00 PM
As the COVID-19 pandemic enters the third year of upending our lives, stress has only increased—for students and for parents. All of the uncertainty and challenges have taken a toll on our wellbeing. Although there are no easy fixes, educating yourself on the basics and taking a few simple steps in faith can make a life-changing difference. Dr. Aaron Rosales will be discussing parenting with an awareness of mental health and wellbeing through a Christian faith perspective.
---
Navigating Our Kids' Digital World
Thursday, October 7, 2021 | 6:30 - 8:00 PM
Ever feel like you and your kids are drowning in a sea of new questions, apps, and devices? Want to talk about digital media more with your kids, but aren't sure how? Drawing from the best research on media and youth, as well as interviews with parents like you, this seminar will offer new breakthroughs for your most pressing tech-related dilemmas: using social media responsibly, setting limits on device usage without isolating your kids from their friends, and how to handle inappropriate sharing. Ultimately, we want digital media to be a force that helps knit our families together rather than ripping us apart at the seams. Join us for tips to develop a plan that works for your family without making media—or you—the enemy!
Missed the meeting? Watch it HERE. Brad Griffin, Senior Director of Content for the Fuller Youth Institute, shared content from Navigating Our Digital World for parents of elementary, middle, and high school students.
---
The Wisdom Pyramid
Sunday, September 26, 2021 | 5:00 - 6:15 PM
Proverbs commands us to "get wisdom, get understanding". It says, "Blessed is the one who finds wisdom, and the one who gets understanding...the gain from her is better than from silver and her profit is better than gold." The promises made to those who get wisdom are astounding!
But where do we find it? Increasingly, people are looking to the internet. We drink from the fountain of social media for hours each day. We gorge ourselves on our favorite news channel or political pundit. We give our attention to authority figures who say what we want to hear.
And then we wonder why we feel sick, hollowed out and exhausted.
Is there a better place to look? Yes and author, Brett McCracken will show us! Inspired by the food pyramid model, the Wisdom Pyramid challenges us to increase our intake of enduring, trustworthy sources (like the Bible) while moderating our consumption of less reliable sources (like social media). If you've noticed that we are increasingly divided... If you're tired of feeling spiritually anemic... If you're a parent that's concerned about your child's social media consumption... If you realize you're seeking wisdom from the wrong sources... If you want to learn how to feed your soul a nutritious diet... join us!

This night, hosted by Foothill Church, is intended to equip parents to live faithfully and winsomely within the culture and how to teach your children to do the same.